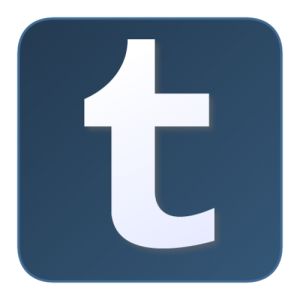 Travel diaries are short-lived pipe dreams at best, nonexistent at worst!  And travel blogs? For the few who have maintained them, I salute you.  Cyberspace is clouded with half-hearted attempts at documenting journeys, but we at RSJ have a solution.  Have you ever considered a Tumblr?
THE IDEA
Tumblr can function more like a lazy scrapbook than a blog.  Instead of facing the challenge of an empty text field, you can quickly add photos, videos, and bursts of information in a fun-to-read format.  Why ponder the most eloquent description of the yodelers you heard in the Alps when you could simply upload a video?  Let the adventure itself do the talking, and leave the writer's block to your term paper.
The beauty of Tumblr is in its design.  Faithful visitors to your page can scroll through high-definition photo albums of your latest uploads.  They can listen to mp3s of your worst karaoke night in Tokyo.  Inciting envy amongst friends at home has never been so easy or aesthetically pleasing.  Check out this great YouTube tutorial to get you started!
All you have to do is have fun and document it…Tumblr's engineers will do the rest.