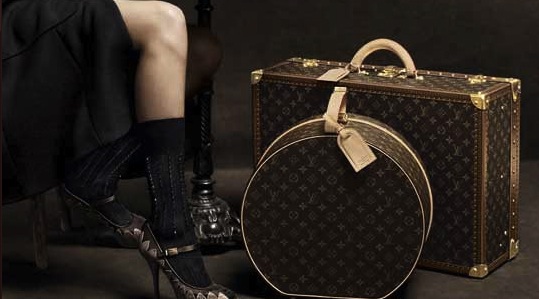 As a serial spring cleaner, I've been organizing closets, carry-ons & my brain all month.  Here are a few of the amazing finds I won't be leaving for London without — from the book that helped me drop pounds (effortlessly!) to the bag I have to hide to prevent conversation. Look, smell, and think like spring with a little help from a fabulous supermodel and just maybe….an alpaca.
1.  Supermodel YOU: Shockingly Healthy Insider Tips to Bring Out Your Inner Supermodel  by Sarah DeAnna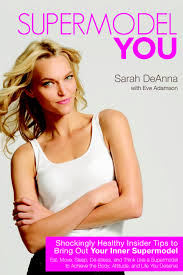 Do you ever have one of those moments when you know the universe is trying to get its message to you? This book literally fell off the table at Barnes & Noble as I passed by a few days ago.  Spring cleaning all starts with your mind, so allow one of the world's wittiest supermodels take you on a journey of self-awareness, beauty sleep and a little "modercizing" to a glamorous new life.  Sarah DeAnna reveals the insider tips that keep the world's top models stress free and looking hot. No better source for travel advice than someone who has to hop a redeye to Milan and walk the runway the next morning! [The only place I'm catwalking to after a long flight is the nearest Starbucks...step aside, André Leon Talley]. There is a real authenticity in the book and a set of tools that are refreshingly new and unexpected.  After a long afternoon of reading, I instantly felt less grad student and more glamazon.  Talk about the ultimate pre-bikini read! You can pick up DeAnna's fabulous book (or kindle version) on Amazon.
2.  Penhaligon's Lavandula Eau de Parfum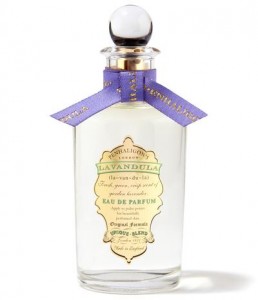 I occasionally do some damage in Heathrow's mini-Harrods, particularly at the canned puddings and British cheese section. (Hey, did you know that Stilton travels well? Forget the protests of your seatmate.) This Christmas however, I found myself stocking up at the beauty counter in between truffle samples.  Known for their rich heritage of beautiful fragrances, Penhaligon's has been a royal staple for over a century.  Described succinctly as the "fresh, green, crisp scent of garden lavender," Lavandula Eau de Parfum is perfect for your next garden romp or spring getaway.  The signature vintage bottle tied with purple ribbon will even spruce up your boudoir (and by that, I mean studio apartment).  Every time I wear it, I feel like a mobile version of Regent's Park minus the arrogant swans.
No – I take that back, swans included.
3.  Emerald 'Batchel' from The Cambridge Satchel Company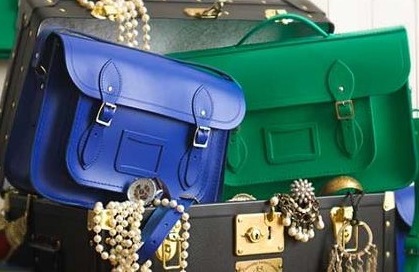 Nothing screams "SPRING IS HERE, BITCHES!" like a leather bag in the most shocking shade of emerald since The Wizard of Oz came out in technicolor.  Throw in a monogram and you are set to be the loudest prepster in the library — not to mention the most fashion forward.  The Cambridge Satchel Company creates some of the most durable and elegant satchels I've encountered, and the broad range of colors are as vibrant in person as on the website (a rarity, really).  This batchel comfortably fits my computer, lipstick & wallet — and has turned many-a-head on domestic flights. This has become so much of a problem that I often hide the bag in its dust cover to prevent ceaseless conversation from creepy solo-traveling men. Functional, attention-grabbing and sleek: no we're not talking about Ryan Lochte, we're talking about your next school bag that will trump every Jansport backpack in town.
4.  Dr. Jart+ Firming Sleeping Mask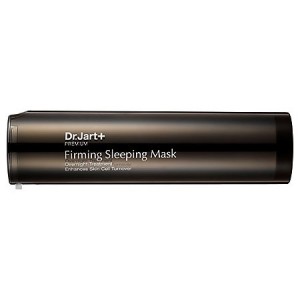 I recently browsed an article in Vanity Fair that talked about the use of sleeping masks in Korea (and you thought all they had to offer us was Gangnam Style).  I decided to splurge on the Dr. Jart+ Firming Sleeping Mask at Sephora, and have seen noticeable differences in the texture of my skin. The product wears more like a gel than a cream, absorbing quickly and saving slimey traces on my pillow. The warm, tingling sensation does not last long after application and I never wake up feeling like a slug crawled all over my face. Blast through winter dullness and boost your collagen levels while you sleep; finally a facial that applies itself painlessly from the comfort of your own bed.
5.  100% Alpaca Infinity Scarf by Cuyana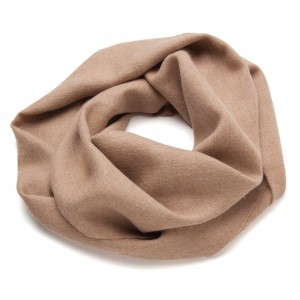 Wait a second —  this is the spring edition of "what's in our suitcase," so why are you choking spring fever with an alpaca scarf? I feel your pain, dear reader, but the fact of the matter is….I'm always cold.  And this scarf will keep you damn warm whether you're trekking around Michigan in January or shivering in a plane seat in July.  The neutral tone, sustainable beginnings & lighter-than-cashmere touch will give you instant comfort and outfit completion in any weather.  I love to pair it with a plain white t-shirt (or slip it over my head and pretend I'm in the bazaar scene of Aladdin).  The scarf is made with the finest grade of Alpaca wool, and feels as luxurious as it looks.  However you wear it, the possibilities with this all-around piece are…infinite.  See what I did there?
–
What are you carrying in your suitcase on your spring travels? Leave us a comment below!
Photo credits: Louis Vuitton, Amazon, Penhaligon's, The Cambridge Satchel Company, Sephora and Cuyana.