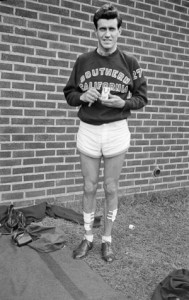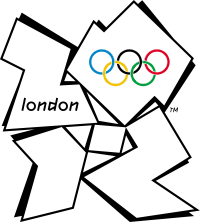 With a five day countdown until the 30th games kick off in London, it's time to start the inevitable packing relay! Who will win gold? Here are five things we can't leave without–from hair care products of the tzars (you read that correctly) to the headphones on every traveler's wish list.
1. Unbroken: A World War II Story of Survival, Resilience, and Redemption 
The Olympic Games always produce storylines that inspire a generation — so it is only befitting to load up your Kindle or iPad with one of the most astounding tales of all time.  Louie Zamperini was an Olympic runner and army veteran whose plane crashed in the Pacific Ocean during World War II, leaving him to fend for his life in a Japanese internment camp over the next three years.  A New York Times bestseller from the author of Seabiscuit, this awe-inspiring account of a hero's fight to stay alive will have you turning the pages at an Olympic pace.  Click here to purchase the paper or electronic version from Amazon, or check out the iTunes library for an iPad/iPhone friendly edition.
2.  Philip B. Russian Imperial Amber dry shampoo
You may not be a lost princess of the Romanovs, but you can certainly have tzar-worthy hair.  Philip B's Russian Amber Imperial collection smells so good you'll wish you could take it everywhere.  Lucky for us, we can! A seductive scent of spicy Russian Amber, this dry shampoo can prolong the life of your blowout so you don't have to constantly wage war on those hotel blowdryers.  Forget the baby powder residue most dry shampoos leave, Philip B leaves your hair glossy and volumized.  Check out this life-saving opulence-in-a-can at AHAlife now — along with the rest of the collection.
3. Korres Wild Rose + Vitamin C advanced brightening sleeping facial
Airports, airplanes & face paint oh my! Between the life-sucking dryness of a plane cabin and the glitter renditions of GO USA! written across our cheeks, it could take a village (preferably, Olympic) to repair our skin.  Luckily Korres has put that village in a bottle, combining the reparative properties of wild rose and Vitamin C for a facial that fixes during sleep.  This brightening cream is jaw-droppingly silky and smells like an English garden, making it the perfect evening ritual after a day of facial abuse.  You can check out this essential on Sephora.com and indulge in a spa treatment that works while you dream about Ryan Lochte.
4.   Team USA jacket by Ralph Lauren Blue Label
Despite recent outcries regarding this Olympic outfitter, nothing says American glam quite like Ralph Lauren. The Team USA  jacket is full-zip fleece, perfect for the cool London summer that may pose a challenge for many athletes.  Frankly, we're looking forward to it! Though you may have to watch your pub crawl Guinness on a white jacket, this classic and elegant nod to Team USA will look great whether you're running to catch the tube or sipping tea between tennis sets.  Don't forget to put the face paint on BEFORE the jacket.  (Hm, thank god it comes in navy too). Get the goods at Ralph Lauren's Olympic store online.
5.  Beats by Dre Solo HD on-ear headphones with ControlTalk
We were skeptical when the Beats by Dre phenomenon took teenage boys by storm.  After a few tweeted photos of good looking NHL players wearing them to Stanley Cup playoffs, we decided to get on the bandwagon and see if it was worth riding.  As it turns out, the Beats by Dre collection has some of the most stellar sound of any headphones on the market.  Aside from the trend factor, the sleek Solos have an amazingly comfortable fit and an acoustic seal that makes noise-cancelling technology completely irrelevant.  Forget loud cabin noise that makes flying miserable.  Pick up a pair of the Beats by Dre Solos and tune out the world – just watch crossing the street while bumping to Call Me Maybe.  As for the color? We're digging the red…but you have plenty of other choices on Amazon too.
What's in your suitcase for the Games? Drop us a line or comment on this post – and we look forward to seeing you there!