Worried about staying fit while you travel? Here are some ideas:
Avoid all macarons, croissants, chai teas, bubble teas, green curries, pork dumplings, roti pratas, pizza margheritas, swiss chocolates, paellas, falafels, scones, gelatos, bakhlavas, wines, champagnes, stouts, etc….
…or get a life. [Conversely, if that advice seemed appealing to you, don't waste your time going anywhere!]
Did that monster trip to Italy leave you pining for gelato in pants that are cutting off your circulation? Or how about the spring break you worked out all winter for, only to barely muscle into your bikini on the last day after a few too many daiquiris?
Your vacations (and life in general) shouldn't be defined by a scale, but the fact of the matter is – a lot of us come home from vacation feeling depressed, and not just about our fading tans.  There's nothing worse than rolling back to the grind puffy-eyed, tired & two sizes bigger.
Forget the advice that asks you to forego the culinary pleasures of your destination! Instead, create a smart plan that fits in workouts, healthier snacks & less alcohol when possible. Here are a few creative tips we've compiled to keep you as hot as you were in that first set of Facebook uploads.
1.  Workout at a top gym…for free.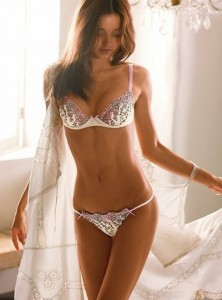 If the whole 'do leg raises in your hotel bed' scene is not for you, research fitness chains that offer one week free passes for "new members." [Hah, gotcha! Maybe if I stayed on vacation forever…] 24 Hour Fitness will let you try any location for free, just log onto their website and print out a pass.
Jetsetting professor & New York diva Marta Bengoa clued us in that local yoga studios & niche fitness centers will let you pay on a class-by-class basis, so get a sense of the closest workouts to your hotel and scour Groupon for the right deal.  Proximity is key here; the closer you're sleeping to the gym, the more likely you'll roll out of bed and actually go. And for god's sake – do something fun! Dance, box, kayak – whatever it is, make it a local experience.
…by the way, we weren't kidding about the bed workout.   Here's a video in case you didn't believe that there's more than one way to burn cals in a hotel bed.
2.  No treadmill? No excuse. You have a phone.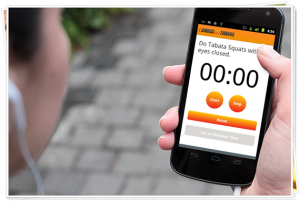 If there is enough space to play in your hotel gym and you have a smartphone, download the great travel app by CrossFit and get moving! The app includes a built-in timer and a library of exercises that require NO EQUIPMENT. That's right, you do not have to bring a TRX in your carry-on – but we admire you for trying.
If you need to get in that cardio burn, the Nike+Running app tracks distance, pace, time and calories burned while simultaneously letting you rock-out to good music.  There's even a built in GPS to map out your route in unfamiliar territory. Whether you're hitting the streets of a new city or just the lobby treadmill, keep track of calories burned and enjoy the empowerment of staying fit while your coworkers hope you blow it (coming back tan…and fit? you're fired.)
3.  Pack a survival kit: protein shake packets, power snacks & a resistance band.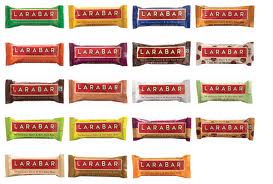 I survive on the occasional whey protein shake to get me through the day. If you have a favorite, load a bunch of packets in your luggage so you won't be tempted to hit the minibar M&Ms after a workout.  I love the Arbonne Essentials Vanilla Protein Shake Mix – it's super filling, and vegan! My Mom swears by the Weight Watchers Smoothie packets that require just water or milk to mix up on the go.
If you are a granola bar or protein bar person, sneak a box into your carry-on as both a plane and post-workout snack.  Traveling abroad often means that you won't have a convenience store with familiar products in the area.  [I've definitely used that as an excuse to get down and dirty with a Ritter Sport in the middle of the afternoon…] Try out LÄRABAR if you're looking for protein, great taste & natural, clean ingredients.
One last thought came to us from Pilates instructor and all-around knockout Ashley, who suggests resistance bands and magic circles as easily packable fitness saviors.  Get your band squat on and keep that ass bikini-ready from the comfort of your hotel room!
4.  Create sprint intervals with your favorite weight-training exercises.
Breaking up cardio and strength training may not be feasible when you're trying to fit in every sightseeing tour under the Tuscan sun.  Sprint intervals are a magnificent way to get sweaty and pack both strength and running in when you have access to a treadmill (or alternatively, you can opt for the rowing machine).
If your hotel gym looks a bit sparse, come up with five strength training exercises you can do given the equipment available. [Resorting to body weight exercises like pushups, burpees and pistols is perfectly acceptable if nothing else is available.]
Structure your workout like this:
Set 1 of a strength exercise + 1 minute of sprinting on the treadmill at 7.0 or higher + Set 2 + 1 minute sprint + Set 3 + 1 minute sprint.
Take a two minute rest and move on to the next strength training exercise.  Try reps of 12-15 per set for starters.
5. I'd like to introduce you to Tom & Mary.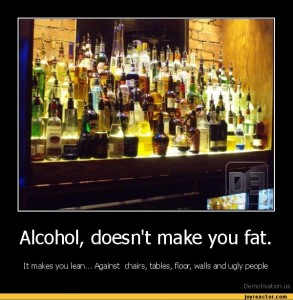 Some people use vacation as an excuse to drink up (if you are one of them, skip this lesson!) If you find that you overindulge on alcohol unintentionally, however, consider a few statistics that may make your bar deliberations a bit easier:
A frozen mudslide contains 500 calories or more.
A margarita contains 740 calories in a ten ounce serving.
A mai tai contains 620 calories.
No need to avoid the bar completely when you're traveling, but a few smarter choices may pay big dividends in your jeans (and head) the next morning.  Consider lighter drinks like a Tom Collins or Bloody Mary that contain fewer than 150 calories.  PS – did you know that darker beers like Guinness are lower in calories and all-around healthier? That's right, you can get your St. Patrick's Day swag on in Dublin with the best of them…just hold the Jameson.
If you're interested in avoiding the subject completely – opt for soda water with a splash of cranberry juice & lime.  The Biggest Loser's Jillian Michaels says you'll still look like you're partying, but stay a hell of a lot skinnier.
6.  Get some sleep!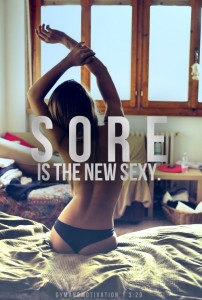 Have you ever felt like you needed a vacation from your vacation? Hours of partying, late nights & rum-loaded drinks are a recipe for post-vacation blues…not to mention pounds.  In an effort to pack in maximum sightseeing and partying, we forego sleep during the one week out of the year when we're supposed to rest most!
 Even the comfiest of hotel beds can create a rough night's sleep when we're unfamiliar with them.  Start taking melatonin supplements for a week before your trip to aid in falling and staying asleep.  This will ensure that the hours you do dedicate to your bed are worth their while.
If you needed any other incentive – lack of sleep increases cortisol levels, inducing binge-eating, belly fat storage and sugar cravings. [As if the macaron display at La Durée wasn't enough to do that already….]  Get to bed at a decent hour and eat breakfast the next morning; your mobile uploads and favorite jeans will thank us later.
–
A last thought….I once traveled with girls who wielded their diets like a sword. Croissant? Mais, non. Sightseeing? I'd rather run a 5K.  General life rule: don't be a jerk.  Make your healthy choices work for you instead of laying down the Biggest Loser gauntlet for everyone else on your trip.  Take a gym break when you crave some alone time…trust us, you'll need some!
We want to hear from you! What are some creative ways you stay fit while you're traveling? Leave us a comment below and let us know your brilliant insights.