Since our founding, you have taken RSJ on your adventures across the globe! Now, we have the chance to take you onboard! Europe's leading accommodations provider Open House Group is inviting one blogger to travel with them this fall, & RSJ founder Gillian Kemmerer wants to Go With Oh to Barcelona!
Click to tweet your support for Gillian in the competition: http://clicktotweet.com/c7DbY
  —
You know how I feel about Barcelona.  The Catalan capital of cool, the soccer haven of Europe, and home to luminous visionaries from Gaudí to Dalí.  Imagine if we could combine Oh Barcelona's world-class accommodations with RSJ's sense of adventure! Before I get to my top five (oh, to only choose five!) wishlist for a grand Barcelona Odyssey, I want to tell you about several amazing prizes Go With Oh is giving away on their competition page! From an iPad2 to €500 in accommodations, all you have to do is join their Facebook community and tell them about your favorite city on earth!  By the way, if you want to see what happens when you don't choose a fabulous company like Open House Group for your apartment arrangements, scroll to the bottom of this post for a bonus video ;).  But now, without further ado…

Every great blogger has a great getaway car: I want to GoCar with you across Barcelona!
The best way to see a city is to hit the road, but you had better have a flashy set of wheels.  Luckily, Barcelona has the coolest mode of transportation available to tourists (sorry, locals, we know you love to hate 'em): GoCars! These tiny yellow gocarts with built-in talking GPS can transport you ANYWHERE in the city, and function like a normal car.  Imagine zipping from the leafy district of Sarrià to historic L'Eixample, from the Sagrada Familia to Park Güell — all on our first day!  We can stop to admire the sights we've been dying to see, and make note of what we plan to explore later! We'd bring our HD FlipCam with us to capture the moving sights (and our awful driving) while surveying the city's glorious architecture.  I'm not promising a jersey shuffle across Diagonal (although they do call me quite the expert), but I am pledging a few good James Bond escapes.
In the words of Bill Shankly, "If Catalonia is a nation without a state – then FC Barcelona is its army." Let's march into Camp Nou and get to know Barça!
Did you know that FC Barcelona, the city's glorious and well-decorated soccer team, has a larger budget than the second largest Catalan city of Tarragona?  For centuries, FC Barcelona has stood as a hallmark of Catalan culture – that's why their motto is més que un club, or "more than a club."  How could we get to know Barcelona if we haven't met its greatest stars?  Autumn is a great time to catch a friendly match at Camp Nou, Barcelona's stunning soccer stadium.  Even if there isn't a game on, the enormous museum and tour that showcases the club's sporting dominance and dramatic history will give us a huge lesson in the region's past, present, and future.  Who knew soccer could explain the world? Let's step onto the field,  hold one of the club's coveted European cups, and perhaps even get to sing the Cant del Barça at a live match! I'm already practicing….
Soar to new heights, relive your childhood, and hit a world-class club on the way down? Yes, it's all possible — on the slopes of Tibidabo.
If you had to choose a great view, where would you wanna hang? A mountain top, an amusement park, a neo-gothic church, or a swanky bar? Lucky for us, we won't have to pick! The mountain of Tibidabo is as versatile as it is beautiful, and with one tram ride we'll be confronted with the most elegant views of Barcelona.  From igniting our inner child at the amusement park (can you imagine gazing down at the Sagrada Familia from a ferris wheel?) to sipping Gin & Tonics (the city is famous for them!) at sunset from Bar Mirablau, Tibidabo is one of Barcelona's most incredible spots.  As if the prospect of swinging from amusement park to cocktails isn't exciting enough, the awe-inspiring Temple del Sagrat Cor sits at the mountain's summit.  When we climb the neo-gothic masterpiece close to 600 feet above sea-level, consider it a PROMISE that no inch of the city below will go un-photographed.
I'd never tell you, dear readers, to "get lost."  Unless, of course, we were in the Parc del Laberint d'Horta.
One of Barcelona's oft-missed sights (did they miss it, or were they too chicken?), the Parc del Laberint d'Horta is generally believed to be the city's most beautiful garden.  Oh, and did we mention it's a challenge?  A playful labyrinth filled with stunning pavilions, temples, and statues, there is no better place to get lost in Barcelona than this extension of the colossal Desvalls Estate.  We'll seek out Greek nymphs hidden in the park's corners and cross the picturesque canals.  Heavily influenced by Italian architecture and designed to tell the story of love itself, the Parc del Laberint d'Horta won't be missed on my watch!  By the way (and if you haven't noticed already), RSJ's amazing contributors are quite the overachievers.  If accompanied by a trusty companion or two, I wonder which RSJ star will make it out first? Maybe we'll have to take bets…
A modern secret so well-kept that many locals don't even know! Have you heard of Barcelona's secret restaurant scene?
Only recently written up in El Paìs, one of Barcelona's newest and best-kept secrets has not escaped my contributors' eyes.  At first glance, you might think that I am suggesting we visit the dry-cleaners – but a quick hop inside reveals one of Barcelona's newest gastronomical trends: a secret restaurant called Don't Tell.  Hidden behind the facade of a Tintoreria, Don't Tell is only one highlight of Barcelona's secret restaurant and bar scene.  If we got to hit Barcelona together, I'd be sure to check out the newest craze (and spill the beans to all of our followers)!  What do you think of this hot new speakeasy bar, Dry Martini?  I hope you all can keep a secret, because we will plan to stumble over a few of them!
—–
This list is by no means exhaustive.  Do you really think we'd skip the Sagrada Familia, or Casa Miró? If RSJ had the chance to Go With Oh across Europe this fall, I promise we wouldn't miss a beat.  From the most obvious to the clandestine, RSJ would bring its classic dedication, excitement, and maybe a little mischief to Open House Group's incredible destinations.
Some of our honorable mention favorites include Taking the elevator to the top of the Sagrada Familia | Exploring the Arab-inspired Larabal Gardens | Cruising the coast on Las Golondrinas | Dancing the night away on Barceloneta Beach | Tapas-hopping on Carrer de Mandri | Visiting the local market on Montserrat.  Who says we won't get to all of them?!
P.S. – Don't forget to check out our

World of Support Channel on Vimeo!!

RSJ fans from across the globe are showing their love (in their home languages!) and we'll be unveiling new videos every day until the competition closes!
And now…as our promised bonus!
What happens when you forget to choose a great company like Oh for your apartment rental in Barcelona? Sometimes, an indoor rainstorm….[Do you recognize this cast of RSJ contributors?]
Here's to hoping for many (drier) adventures in Europe together this upcoming autumn!
      Molts Petons,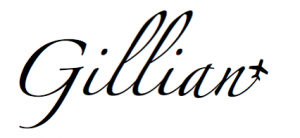 Intro Video Credits: Brittany Ahr
Soundtrack: Un Momento – Inna feat. Juan Magan
Photo Credits: GoCar Barcelona, Gillian Kemmerer, Barcelona-Deluxe, Rutgers University, Lugaria