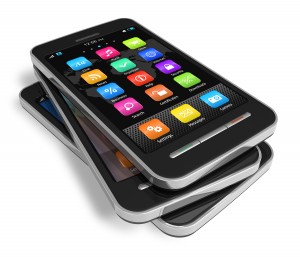 Navigating the world of smartphone applications can be as difficult as shopping for the best airline prices. The tides are constantly shifting, and you never know if something better is lurking around the corner. Luckily, RSJ has sifted through some of the most popular travel apps to bring five essentials you should never leave home without. From working out on the go to keeping in touch for free, make sure you pack your iPhone's home screen as efficiently as you pack that Mulberry clipper!
1. To keep in touch: Viber
Free international phone calls, free text messages, free picture sharing….what!? For anyone who has fought the hefty roaming charges from a traditional cell provider after a stint abroad, the thought of communicating for free seems out of this world. The Viber app for iPhone, Android, and Blackberry  allows you to chat with other Viber users around the world for free. You can even download the program to your desktop and forget about paying for Skype phone calls ever again. The quality is crystal clear, the functionality is simple, and you will have no excuse to avoid a daily check-in with Mom & Dad when you're galavanting across Europe this holiday season.
2. To stay lean and mean: Pocket WOD (formerly iWOD Fitness)
Whether you've merely sipped the Crossfit kool-aid or are already trying to carry-on your kettlebell, there's one thing we know for certain: high-intensity interval training (HIIT) is a beast. If you are looking for short, effective workouts complete with demonstration videos and fitness timers, search no further than this app. Pocket WOD is a mobile training tool that will not only provide you with a workout of the day, but also plenty of details on form, safety, and even sample recipes from the Paleo diet. Short of shoving Jillian Michaels into your Longchamp tote, Pocket WOD will keep you challenged and sweaty no matter where in the world you are.
3.  To post envy-worthy photos: Aviary
Let's face it, you never knew how good you looked until an Instagram filter transformed your sweaty face on the top of Machu Picchu into a hipster-approved work of art.  When you are in need of a few extra editing tools–teeth whitening, anyone? Too much Spanish Rioja–Aviary comes to the rescue. Complete with the functionality of a desktop photo editing software, not to mention flattering filters, multi-platform sharing capabilities, and some fun add-ons, this app will turn your iPhone into a Nikon D-SLR faster than you can say cheese. Eliminate your other photo-sharing apps as Aviary comes complete with color splash, framing, and meme-generating capabilities.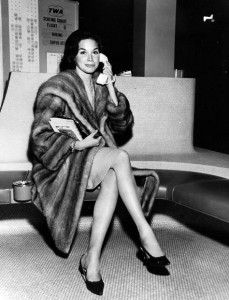 4.  To stay on top of your game: WorldMate
Have you ever dreamed of having a personal assistant that lays out your itineraries and keeps track of the boring details of your trip? WorldMate is as close as it gets to having a concierge at your beck-and-call throughout an arduous journey, and does not include the hefty price tag. By simply forwarding hotel, flight, car, and dinner bookings to a central email address, the app will generate an itemized itinerary to keep that around-the-world journey fabulous. Confirmation codes, local clocks, weather details, and city maps converge in one spot to make sure you are on-time and on the right track. Upgrading to the premium WorldMate Gold (well worth it for $9.99) will even keep track of flight delays and gate changes, sending real-time alerts to your phone whenever a planned leg of the journey alters course.
5.  To become omnipotent: Google Goggles
The next time you find yourself standing in front of a monument you could've sworn was famous, trouble your jetlagged brain no longer and ask Google to do the thinking.  Simply take a picture of whatever you're admiring–a building, work of art, foreign text, wine label–and Goggles will extract relevant information from its database to jog your memory. Translate foreign text, learn the history of a landmark, or gain valuable product details when making a serious purchase decision on the Via Condotti. It's the annoying know-it-all in the back of class that only pipes up when you ask. Impress that date, lead your family on a Rick Steves-worthy walking tour, or simply keep yourself alive in a strange new land. Until Google learns how to read your mind, Goggles is one photo away from making you look like a genius.
What apps keep you stress-free while traveling? Share with us in the comments below!