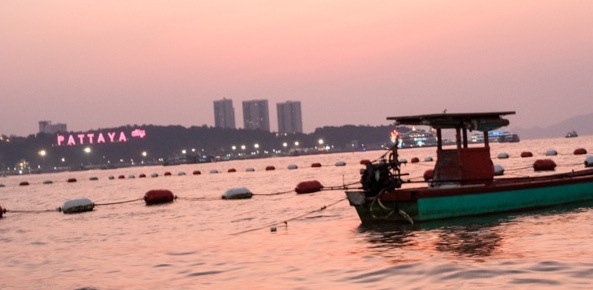 I had never considered myself to be a luxurious traveler until recently. I would say that 90% of my travels have been for study abroad. I was on a scholarship, a budget, and my twin bed in the dorm room wasn't exactly my idea of luxury.
It wasn't until I was sitting in the back of a pickup truck with no idea where I was or how to even begin to communicate with the locals that I realized my idea of luxury was skewed.
In January, my friend Dana and I traveled to Thailand to do non-profit work. She had spent 5 months working in Pattaya, the armpit of Thailand, and had invited me back with her.
I was eager to see the work she had done and be part of something meaningful. Pattaya is known for sex tourism and it doesn't help that the Russian Mafia runs the town.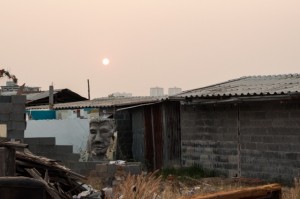 The purpose of our trip was to work with organizations involved on preventing human trafficking as well as those working with girls who had been sold into the sex trade.
Our daily conversations included hearing stories of girls who had been prostitutes since they were twelve, or kids who lived in the slums with their drug-dealing parents.
We couldn't have any detailed conversations with anyone and we could forget about trying to read the Thai signs. The second most common language we heard was Russian, another language we couldn't read or speak.
Every minute of the day was exhausting and heartbreaking.
I'd do it again in a second.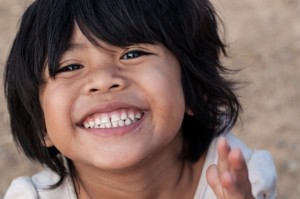 Traveling has always done more for my mind and soul than any number of self-help books ever could and my time in Thailand did more for me than all of my previous trips combined. I was contributing to a cause.
I found myself having to look deep inside myself for strength every second of the day. I had to have my heartbroken while playing in the slums with three Cambodian girls, knowing that nothing would ever come easy to them and they would never be given the opportunities that I received growing up.
I faced more heartbreak while talking to two men in the slums who were both paralyzed, one from AIDS the other from a motorbike accident; they couldn't afford to pay for water, which cost about $5 for a very large tank.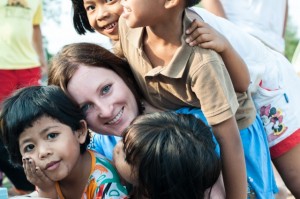 I felt uncomfortable as a monk made everyone move around in the pickup truck so he wouldn't have to sit next to me, a woman, and then I had to feel even more uncomfortable as he stared at me for the entire ride.
I felt frustrated at the constant flight cancellations and language barriers that made the simplest things unbearably difficult. Once I touched down on American soil, I could only describe my trip in one word: humbling.
It was that humbling that made all the difference. It changed my beliefs and desires and turned me into a different person. That was the trip I had been seeking my entire life.
It was a trip where I couldn't find any of my comforts from home, I couldn't relate to the culture, and I couldn't find numerous similarities between where I was and my home. It was all so new.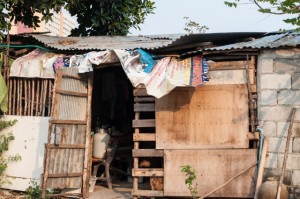 While I will never turn down the opportunity to eat croissants and stroll down the boulevards of Paris, I now find myself craving a new kind of adventure–an adventure full of discomfort.
I believe that your eyes will never be opened to the world until you have seen extreme poverty and pain. How can we ever understand life if we don't ever see the tragedies of it? How can we be grateful if we don't see how good we have it? This is my challenge for you- next time you seek an adventure, seek it outside of your comfort zone. Skip the luxuries and allow yourself to be humbled.
You can check out more of Megan Edmiston's work on her blog www.meganedmiston.com.  All photos in this article are courtesy of the author herself!